Cost-effective Wellness programs reducing healthcare costs and boosting productivity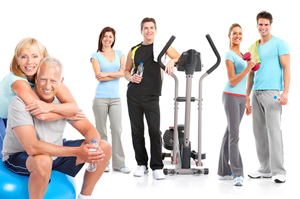 If your organization is interested in a cost-effective way to decrease absenteeism, work-related injuries, workers' compensation and healthcare costs while increasing employee productivity, morale and retention, then an Employee Wellness Program could be the answer.
As part of the innovative employee benefits solutions offered by Sullivan Benefits, we are proud to help companies create, implement and manage Employee Wellness programs. 

The benefits have proven to be both tangible – significant cost reductions in the demand for medical services – and intangible – noticeable boosts in company morale. During uncertain economic times, when job security is low and anxiety is high, an Employee Wellness Program can offer tremendous value to your employees and your company.
To find out more about designing an Employee Wellness Program or assessing your current programs – call 508.278.1732 or email us today. We have a RN, Nan Maley,  on staff who'll be happy to answer any questions you might have about Employee Wellness programs!
Learn more about our wellness support offerings.