Wellness Support Offerings
Wellness Support Offerings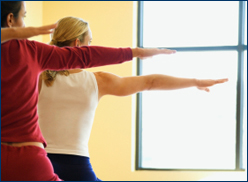 Today, a well thought-out employee benefits strategy integrates both wellness and the importance of living a healthy lifestyle. At Sullivan Benefits, we have the knowledge, expertise, tools and resources necessary to guide you to successful program outcomes.
RN on staff (20+ years benefits and wellness experience)
Fitness & Nutrition expert on staff (20+ years experience)
Design and implementation of effective wellness programs
Onsite individual coaching and counseling
Coordination of onsite events and health fairs
Coordinate initiatives with carriers/vendors
Employee engagement strategies
Focus on education and prevention
Extensive library of health and wellness communication materials
Complimentary onsite blood pressure, percent body fat, BMI and stress assessments
Monthly wellness newsletters
Call 508.278.1732 or email us today to learn more about how Sullivan Benefits can help you.