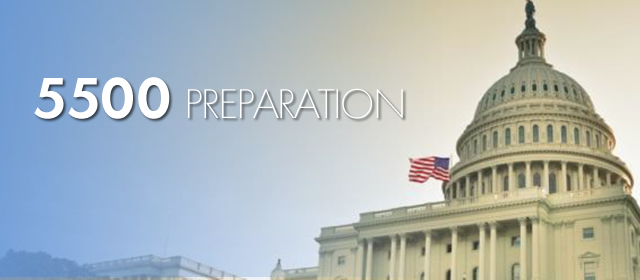 Our 5500 Preparation will save you time and ensure compliance
If you are an employer with 100 or more plan participants, you are required to file an annual return/report regarding the plan's financial condition. You generally can satisfy this requirement by filing the Form 5500 and distributing the Summary Annual Report (SAR) to plan participants.

 Our services include:
Preparing or reviewing electronic Form 5500 and/or Form 5558 drafts and related attachments
Assisting with consolidation of Form 5500 filings
Delivering signature-ready electronic drafts and filing approved submissions electronically
Assisting with IRS and DOL inquiries
Preparing and delivering draft SAR (Summary Annual Reports) for distribution to employees
Assisting new clients with delinquent filings
Call 508.278.1732 or email us to learn more.