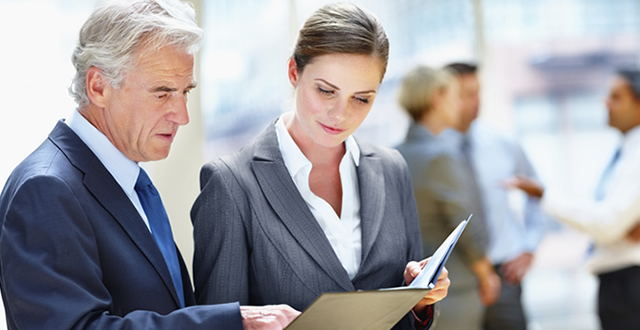 Our consultative approach features comprehensive services and support
Founded by Gary Goodhile and Chrystine Heier in 1998, Sullivan Benefits serves the needs of today's midsized employer. Acting as an extension of your Human Resources department, we complement your team and support the organization with employee benefits consulting services designed specifically for you. 

Our consultative approach is designed to provide you with the comprehensive service and support you need to successfully select, implement and manage your employee benefits programs.
Sullivan Benefits is able to address all of your employee benefit and wellness program needs. When you partner with Sullivan Benefits as your employee benefits broker, you gain access to a wide array of value-added services that help you to more effectively administer and communicate your programs successfully, ensuring compliance every step of the way.
Perhaps most importantly:
When you call us, we call back. 
(That's not too much to ask, is it?)
When you have a question, we respond. 
(Sounds simple, right?)
When an issue arises, we address it quickly.
 (You deserve it!)
Sullivan Benefits keeps in close touch with you throughout the year, from initial strategy development to the ongoing assessment and monitoring of your program. Your employee benefits programs may renew annually, but we are available to you daily. Take a moment now to Meet our Management Team.
If you're interested in seeing if we can help or if you should consider a change in benefits brokers, it's easy – just call 508.278.1732 or email us today!. And remember, we provide a complimentary Employee Benefits Plan Review to help you to learn more about how beneficial our service offerings can be.